"Videos are an ideal way to deliver content online because the web is an audio and visual medium" (Parisi & Thornton, 2016).
Overview
Videos can foster learning and community in the online classroom (if designed and delivered effectively). Applying neurology to learning has led to the advent of the micro-lecture, which is a brief, focused method of delivering content in an engaging manner. Longer lectures are not seen as an effective means for students to retain information from the lecture, but if a longer lecture is subdivided into a series of well-designed single-topic micro-lectures, learning and retention can be enhanced. Best practices for creating engaging, interactive and accessible videos for the online classroom are discussed for ready application/adoption into your course(s). The use of video for establishing community within the classroom is also discussed, with ideas for how to use video to engage both faculty and students alike.
---
Framing Video as Micro-Lecture(s)
Videos are an ideal way to deliver content online because the web is an audio and visual medium (Parisi & Thornton, 2016). There is the natural tendency for faculty transitioning from a face-to-face to online classroom to want to translate what has been done in the physical classroom to the virtual one; however, research shows that many of the approaches to conventional classroom teaching and lectures are not effective for online learning. Posting recordings of long in-class lectures for online courses, for example, are 'a waste of time' as students, at most, will only walk away with four points from your lecture in working memory…no matter the length of your lecture (Orlando, 2016). This is where micro-lectures come in.
The micro-lecture is typically based on a single concept and is a means to deliver focused, engaging content in a brief time period. A prime example of a single concept micro-lecture is the TED Talk. One way to implement this approach would be to divide longer lectures into several parts to create a series of focused, distinctive micro-lectures. Alternatively, micro-lectures can be used as stand-alone multimedia components within a text-based lecture, as a content recap, or applied in some other fashion.
Producing Video(s) for Your Course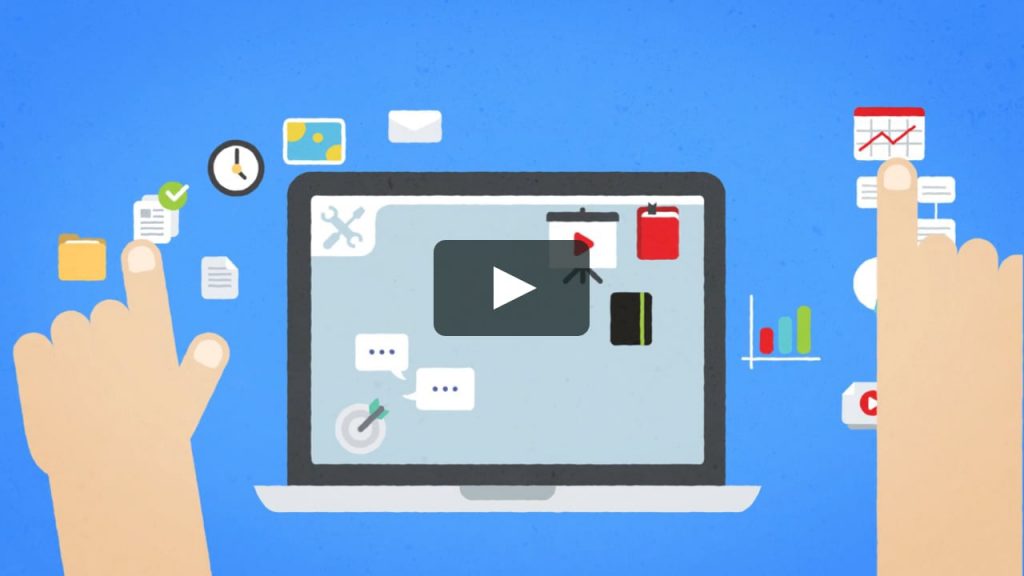 The following best practices will help you produce high-quality educational videos for your course(s):
Keep videos short [3-5 minutes].
Make eye contact (i.e., look at the camera).[1]
Be enthusiastic about the material that you are covering.
Speak at a quick pace.[2]
Optimize light and sound quality.[3]
Use a headset with microphone.
Make your videos interactive.[4]
Chunk content into meaningful groupings when creating micro-lectures from existing lectures (or in lieu of) a longer recorded lecture.
Keep the content focused, relevant, and with no more than four key points or concepts.
Create a listing/outline of the key concepts from your lecture (or the content you want to cover for the module).
Focus on one concept per short micro-lecture (3 minutes is ideal).
Create a script or detailed notes for your video.[5]
Ensure your selected video (from the web) or the video that you create captures their attention in the first 15-30 seconds.[6]
Convey the most important information first (before you lose their attention!).
Use images more than bullet points.[7]
Consider a new visual element every 10-15 seconds to keep your viewer's attention.[8]
Don't forget to edit or re-record (as needed).[9]
Give clear instructions in closing as to how you want them to use/apply what they have learned.[10]
Make sure that your videos are accessible.[11]
Integrating Video(s) into Your Course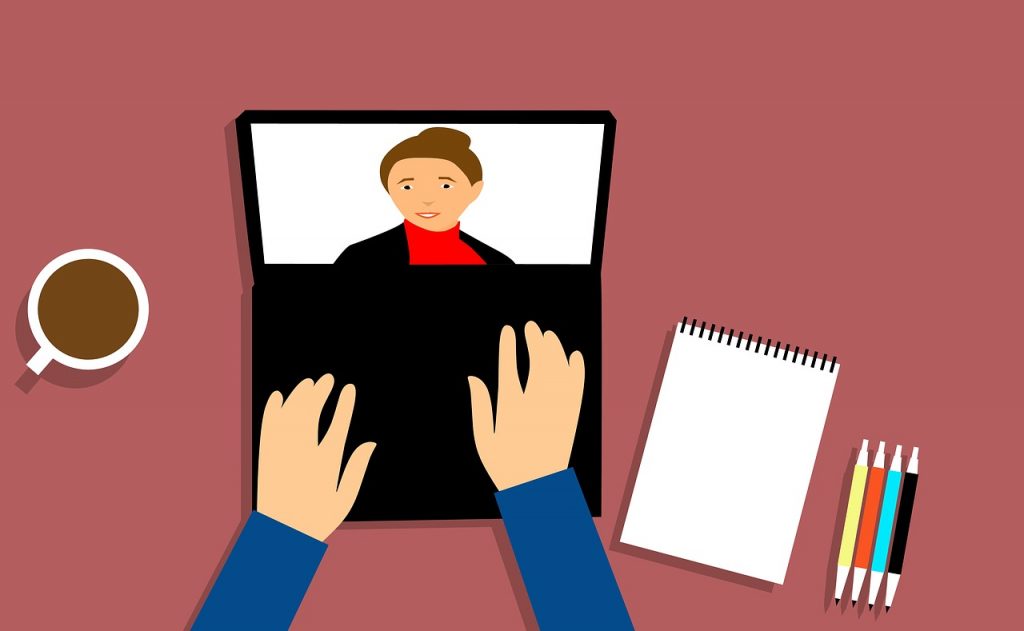 There are a number of ways to use videos in your course(s). Here are some ideas to get you started:
Instructor Introduction
Student Introductions and/or Presentations
Course Overview
Module Overview
Course Lecture/Presentation
Demonstrate how to perform a skill or to locate or post something in the learning management software (using a screencast).
Deliver individual or group course feedback (in the grade book or as a recap announcement).
Embed YouTube or other educational videos (in accordance with copyright law).
Summary
It is important to note that videos are not merely effective at conveying information in online courses, but in building community. In Hibbert's (2014) study, interviewing students on what makes a compelling video, faculty presence was cited as a key factor that related to student engagement and perceived learning from the videos. Additionally, student introduction videos and presentations can foster community between students and between faculty and their students. With the capacity to readily produce audio and video recordings from a smartphone and other devices with recording capabilities (e.g., laptop), online education, when incorporating the emerging best practices covered herein, has the capacity to become more dynamic, engaging, and connected.
References
Chappell, K. (2017, June 5). The Power of the Short: Making the Most of Brief Instructional Videos. The Teaching Professor. [Blog Post]. Retrieved from https://www.teachingprofessor.com/topics/teaching-strategies/teaching-with-technology/power-short-making-brief-instructional-videos/
Hibbert, M. (2014, Apr. 7). What Makes an Online Instructional Video Compelling? Educause Review. Retrieved from https://er.educause.edu/articles/2014/4/what-makes-an-online-instructional-video-compelling
Magna Publications. (2016). How Do I Create and Implement Micro-lectures? [Video file]. Retrieved from https://www.magnapubs.com/mentor-commons/?video=13984
Magna Publications. (2016). What Are the Secrets to Making Highly Effective Educational Videos? [Video file]. Retrieved from https://www.magnapubs.com/mentor-commons/?video=14456
Orlando, J. (2018, February 21). Add Interactions to Your Online Videos. The Teaching Professor. [Blog Post]. Retrieved from https://www.teachingprofessor.com/topics/online-learning/teaching-strategies-techniques/add-interactions-to-your-online-videos/
Orlando, J. (2016, August 26). Applying Neurology to Online Videos. The Teaching Professor. [Blog Post]. Retrieved from https://www.teachingprofessor.com/topics/online-learning/course-design-online-learning/applying-neurology-to-online-videos/
Orlando, J. (2018, January 23). Simple Tips for Improving Your Online Videos. The Teaching Professor. [Blog Post]. Retrieved from https://www.teachingprofessor.com/topics/teaching-strategies/teaching-with-technology/simple-tips-for-improving-your-online-videos/
Orlando, J. (2018, September 17). Transforming Your Lectures into Online Videos. The Teaching Professor. [Blog Post]. Retrieved from https://www.teachingprofessor.com/topics/online-learning/teaching-strategies-techniques/transforming-your-lectures-into-online-videos/
Parisi, S. & Thornton, D. (2016, June 24). Tips from the Pros: Tips for Effective Video Instruction. The Teaching Professor. [Blog Post]. Retrieved from https://www.teachingprofessor.com/topics/teaching-strategies/teaching-with-technology/tips-from-the-pros-tips-for-effective-video-instruction/
Weimer, M. (2017, March 1). Are the Videos in Your Courses Promoting Learning? The Teaching Professor. [Blog Post]. Retrieved from https://www.teachingprofessor.com/topics/teaching-strategies/teaching-with-technology/are-the-videos-in-your-courses-promoting-learning/
Footnotes