Please plan to join us at the University of Central Florida in Orlando, Florida for a two-day workshop (lunch included). This workshop is appropriate for new and returning participants, designed for higher education professionals at Florida public institutions responsible for building or revising a professional development program for future online instructors. While the workshop is growing into somewhat of a conference format, this is still a workshop which is intended to be interactive with key takeaways.

5 Ways to make the most of your workshop experience
Based on our experiences, we highly recommend setting specific goals in advance and listing them during your registration
Plan to meet with someone at your institution who may help you refine your goals
Report back after the workshop with your key takeaways and the action items you plan to take to enhance or implement your faculty development program
Bring your whole team! Guarantee your seat by being in the 1st 100 to register
Consider submitting a proposal to lead one of the breakout sessions
---
Call for Proposals
We invite proposals to lead an interactive session at the 2nd Annual TOPkit Workshop. As you prepare your submission, the following items are required:
Session title
Program track and any unique keywords

Planning
Developing
Evaluating

Identify which workshop participant would most benefit from your session?

First time attendees
Returning participants
All participants

Workshop Abstract: Include identifiable learning objectives (limit of 250 words)
Alignment: A brief statement explaining direct relation of your session to the TOPkit.org Toolkit (limit of 100 words)
Interactivity: How do you plan to engage participants and list key takeaways? (limit of 400 words)
Please submit any questions regarding a proposal submission to topkit@ucf.org
---
Location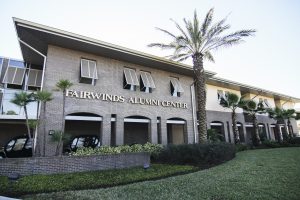 University of Central Florida
Fairwinds Alumni Center
12676 Gemini Blvd. N.
Orlando, FL 32816
---
Workshop Chair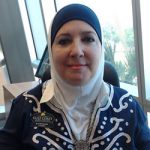 Arifa Garman, Ed. D.
Director of E-Learning
Gulf Coast State College
It is our pleasure to invite you to the second annual TOPkit workshop March 14 and 15, 2018 at the University of Central Florida. The workshop is a hands-on faculty development that supports public institutions across the state of Florida. The two-day workshop will focus on our TOPkit five areas of resources which includes: Planning, Developing, Evaluating, Community of Practice and Resources. New and returning online faculty development professionals are encouraged to attend the workshop.
---