Save the Dates for TOPkit Workshop 2024

Timeline of Important Dates
| | |
| --- | --- |
| Proposal Reviewers Sign-up | November 3, 2023 |
| Presentation Proposal Submission Due  | November 13, 2023 |
| Proposals Distributed to Reviewers | November 17, 2023 |
| Proposal Reviews Due | December 8, 2023 |
| Notification of Session Acceptance | January 12, 2023 |
| RSVP to Present | January 19, 2023 |
| Workshop Registration Closes | March 22, 2024 |
| TOPkit Workshop 2024 | March 27-29, 2024 |
TOPkit Workshop empowers those who manage faculty development or prepare faculty to teach online with practical tools and strategies to enhance their vocation. Participants will enjoy the workshop as a live virtual event. Join us as we engage in informative sessions about planning, developing, or evaluating faculty development programs as well as networking and fun.
TOPkit Workshop 2023 Highlights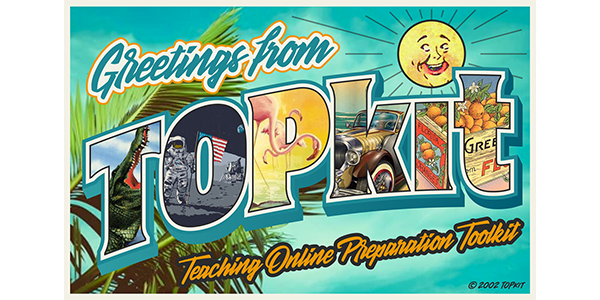 We will bask in the excellence of online teaching and learning to build on the past to empower our future.
The TOPkit Workshop provides half days full of professional development resources and networking opportunities. Share and discover:
Innovative approaches to faculty development in higher education

Methods for assessing the effectiveness of faculty development and e-learning

Lessons learned in adopting new instructional technologies

New ways to foster a culture of quality for online learning

Trending instructional design practices

Collaborative, cross-institutional presentations.
Previous Keynote Panel:
Christine Brown – Panel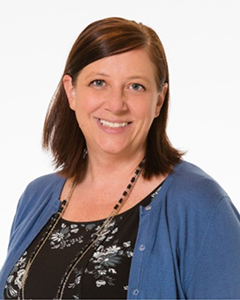 Christine Brown is the Associate Vice President of Innovation Education (InEd) at the University of South Florida. Her team provides strategic leadership at the intersection of education, technology, and the student experience.
Christine has a passion for developing engaging digital content to solve learning challenges. She has over 25 years of experience designing learning experiences with custom multimedia and has served as the AVP for InEd's Digital Learning for several years. Under her leadership, the team has won over 80 international awards for learning design and video production. Christine's areas of interest focus on the exploration and evaluation of digital content to improve student learning outcomes, AR/VR for engaged learning, technology enhanced active classrooms, and improving digital fluency in higher education.
Josh Strigle – Panel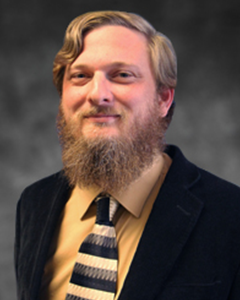 Josh Strigle is the Director of E-Learning and Learning Support Centers at the College of Central Florida. He began serving online students and faculty in 1998. He has experienced the pains associated with the growth of online learning from the administrative, faculty and student perspectives. He has served as his college's representative to the Members Council for Distance Learning and Student Support, of the Florida Virtual Campus, since 2010 and is currently serving a second term as chair. This combination of student, faculty, administrative and policy experience serves him well, as he seeks to continually improve the learning experience for online students.
Vicki Westergard – Panel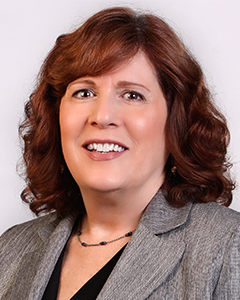 Vicki Westergard is the Executive Director of Instructional Design, Education and Support (IDEAS) at St. Petersburg College, with 30+ years of experience in higher education in instructional support and leadership positions, including overseeing a 2014 college-wide online learning revitalization effort. Ms. Westergard has lead teams in instructional technology and videography, learning management system support and web development. She has led her current team of instructional designers and other creatives since 2004.
Wendy Howard – Facilitator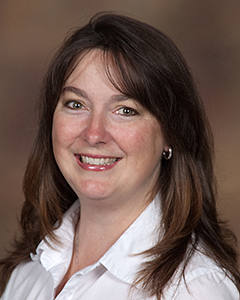 Dr. Wendy Howard is the Program Director of the Pegasus Innovation Lab (iLab) at the University of Central Florida. The iLab is an incubator of experimental projects focused on digital learning innovations aimed at positively impacting student success in online learning at the institutional level. With over twenty-five years of experience in both instructional design and teaching. Dr. Howard brings invaluable insight and leadership for both faculty and student engagement to the position. Her current research is focused on faculty development, collaborative online learning, and internationalizing the curriculum through technology.
TOPkit Workshop Chair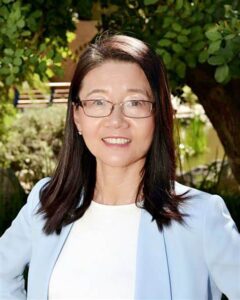 Dr. Charlene Hu is the Director of Instructional Design for the Center for Distributed Learning at the University of Central Florida. Her duties include oversight of all aspects of the instructional design process and managing the instructional design team. Charlene started her professional career teaching in higher education. She has been in instructional design and faculty development roles for nearly twenty years, including ten years at California State University in Bakersfield, where she was instrumental in guiding faculty professional development for online quality assurance.
Born and raised in China, she has lived in the United States for over three decades. She enjoys traveling, gardening, and spending time with her family and friends.
Get Updates for Upcoming Workshops and Other TOPkit Communications
Stay ahead of the game with exclusive resources, upcoming workshops, and expert insights. Don't miss out on this transformative opportunity! Sign up today!
Enjoy the TOPkit Workshop? Attend the Innovation Summit?
The TOPkit Workshop and Innovation Summit focus on digital learning and occur around the same time every year so participants can benefit from attending both events. Innovation Summit offers a more general, broad focus. The Workshop offers a variety of interactive sessions that empowering fauclty development professionals with innovations and best practices.