Please plan to join us at the University of Central Florida in Orlando, Florida for a two-day workshop (lunch included) on March 4th & 5th, 2020. This workshop is free and designed for higher education professionals in the State University System and State College System responsible for building or revising a professional development program for future online instructors. It is also appropriate for both new and returning participants. While the workshop is growing into somewhat of a conference format, this is still a workshop which is intended to be interactive with key takeaways.
Timeline of Important Dates
| | |
| --- | --- |
| Proposal submissions | Closed |
| Proposal submissions | Closed |
| Sign up to be a proposal reviewer | Closed |
| Notification of acceptance | January 17, 2020 |
| Workshop registration closes | February 21, 2020 |
Registration is now open!


Please see below to determine if payment is required for your attendance at the TOPkit Workshop and/or the Florida Online Innovation Summit.
State University System of Florida & Florida College System
TOPkit Workshop Only – Free
Florida Online Innovation Summit Only – Free
Both TOPkit Workshop and Florida Online Innovation Summit – Free
Independent Colleges and Universities of Florida & Other Institutions
TOPkit Workshop  Early Bird Pricing until 1/24/2020 –

$175 at checkout
TOPkit Workshop Full Registration Only – $200 at checkout
Florida Online Innovation Summit Only – $175 at checkout
Both TOPkit Workshop and Florida Innovation Summit (separate registration processes) – $375 at checkout
---
Register Now
---
Schedule
Day One: March 4, 2020
9:00 AM 
Registration Check-In & Breakfast
10:00 AM 
Opening Keynote Address: Michelle Pacansky-Brock
11:15 AM 
Concurrent Session 1 (3 Breakout Rooms)
1:00 PM 
Concurrent Session 2 (3 Breakout Rooms)
2:00 PM 
Concurrent Session 3 (3 Breakout Rooms)
3:00 PM Closing Keynote
Day Two: March 5, 2020
9:00 AM 
Welcome, Breakfast & Concurrent Sessions Breakout
9:30 AM 

Concurrent Session 4 (3 Breakout Rooms)
10:30 AM 

Concurrent Session 5 (3 Breakout Rooms)
11:30 AM 

Concurrent Session 6 (3 Breakout Rooms)
12:15 PM Lunch with Award Ceremony to Acknowledge Best in Track
1:15 PM 

Concurrent Session 7 (3 Breakout Rooms)
3:00 PM Closing Remarks/Farewell
---
5 ways to make the most of your workshop experience
Plan to meet someone at your institution who may help you refine your goals
Based on our experiences, we highly recommend setting specific goals in advance and listing them during your registration
Report back after the workshop with your key takeaways and the action items you plan to take to enhance or implement your faculty development program
Bring your whole team! Guarantee your seat by being in the first 100 to register
Consider submitting a proposal to lead one of the breakout sessions
Location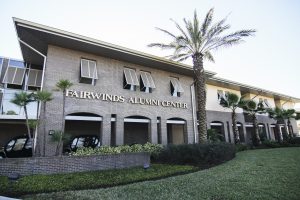 University of Central Florida
Fairwinds Alumni Center
12676 Gemini Blvd. N.
Orlando, FL 32816
Workshop Map
Parking for the 3rd Annual TOPkit Workshop will be available in Parking Garage H. Upon exiting Garage H, walk across the wooden walkway towards the Fairwinds Alumni Center.
Recommended Accomodations



The recommended hotel is the DoubleTree by Hilton Hotel Orlando East-UCF.
Click the image to book accommodations using our group rate.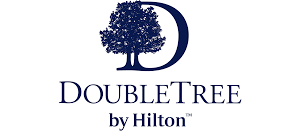 However, there are alternatives listed at https://www.ce.ucf.edu/Hotels/
Workshop Chair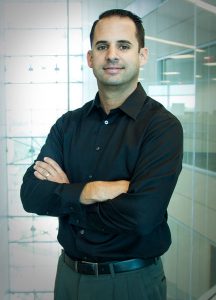 Joseph Riquelme
Joseph Riquelme brings over 20 years of leadership experience and endless curiosity to his role as Assistant Vice President of FIU Online. Leading a team of diverse employees who are passionate about providing access and opportunity to learners through online education. Joseph cultivates a collaborative culture and challenges teams to bring FIU to the forefront of online education by continually developing and implementing innovative strategies focused on student success.
Prior to his position as AVP, Joseph served as FIU Online's Executive Director and Associate Director. He obtained his bachelor's degree in Finance and his master's in International Business from FIU. Joseph got his start at the United Parcel Service and credits UPS for providing him with a solid foundation in operations management, analytics and customer service.
Keynote Speaker

Michelle Pacansky-Brock
Michelle's work has helped online instructors across the nation understand how to craft relevant, humanized online learning experiences that support the diverse needs of college students. In her current role as Faculty Mentor for the California Community Colleges CVC-OEI/@ONE, she coordinates professional development in support of quality online teaching and learning and is leading an intersegmental California Learning Lab grant project that will examine the impact of humanized online instruction on diverse students in undergraduate online STEM courses in California.
Workshop Coordinators
Amanda Major, Charlotte Jones-Roberts, Sue Bauer, Joe Lloyd, Jim Paradiso
Come Early for the Florida Online Innovation Summit!
Please consider coming early for the Florida Online Innovation Summit on Tuesday, March 3 for an opportunity to share and discuss projects that are being implemented across the state to advance the state-of-the-art in online learning. These are projects that seek to push the boundaries of current technology and practice in order to disrupt existing models and positively impact the constraints of the "iron triangle" of quality, cost, and access for students. For more information, please visit the Florida Online Innovation Summit page.
Get Updates for Upcoming Workshops
Join our mailing list to receive the latest updates and announcements for the TOPkit Workshop.
View Schedules of Past Workshops
---