Online instructors need greater insight on how to plan for student engagement before a course begins.
Overview
Student engagement influences student success, course completion, and instructor ratings. While many instructors are familiar with the community of inquiry (COI) model, they are not specifically trained in actions to enact the model in the online space. Training online instructors in specific tactical operations for each step can help improve student connection with content, the instructor, and the community in ways that facilitate student experience and retention.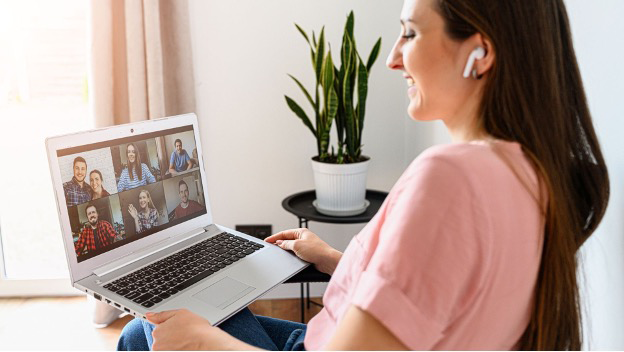 A functional LMS, structured content, and assessments are all standard scaffolding for online courses. A faculty development plan for online student retention, however, is often missing. The community of inquiry (COI) model, which bridges cognitive presence, teaching presence, and social presence to create a student experience positively correlated with retention (Boston, et al, 2017). Many instructors are familiar with the model, but they attempt to emulate residential techniques online. The attempted emulation results are disappointed students, rising attrition, and frustration. The residential COI techniques typically do not translate into the online environment; this gap could be improved with specific training for online instructor development. The three components for such planning include:
Cognitive presence
Instructor presence
Social presence
Category 1: Cognitive Presence
Cognitive presence grows from the students' ability to connect to the content. Even though the audience may be quite diverse, online learners have content engagement commonalities. With online students being more self-directed than classroom learners, they pursue assignments that have personal significance, relate to real life, allow them to showcase their learning, or bring them closer to their goals (Henderson and Smith-Nash, 2007).
Many online instructors are not sure how to navigate the gap between the audience variability and content connection. Providing professional development to instructors to build online listening opportunities solves this problem. This instructor-driven insight is a critical, and often missing step, from which online cognitive presence can flourish.
Online instructors typically have two mechanisms to build online listening opportunities: Discussion boards and synchronous virtual sessions. Instructors can initiate this opportunity by asking students how they are utilizing the current material in their lives. Sample prompts, which instructors can build from include:
What part of this week's reading resonated the most with you?
How can you use this week's material in your real life?
Share an example of how this concept has played out in your community.
Online listening goes beyond content. Instructors need coaching to note student communication style, sentence length, word choice, punctuation, use of emojis, composition structure, and use of blank space.
Once instructors gain this insight, they can mirror communication styles and explicitly connect students' interests. Mirroring helps students feel heard, and understood, which increases their engagement.
Category 2: Teaching Presence
Teaching presence relies on the student-to-instructor connection. Creating presence goes beyond turning the camera on to deliver a lecture. The talking head videos tend to be boring, partially watched, and do not facilitate the level of connection anticipated (Henderson and Smith-Nash, 2007). The talking head is not to lecture expertise. Instead, students need guidance to learn a new skillset. When online instructors can verbalize the students' problems, challenges, obstacles, and solutions within the first week of the course, students feel a level of understanding that furthers connection.
When time management, priorities, and active learning strategies within the course and institution context are explained, students feel understood (Henderson and Smith-Nash, 2007). Faculty development workshops can focus on mapping these students concerns with the proactive solutions that faculty can convey in their course welcome videos.
While this content sets the first impression, instructors need training on video framework, optimal length, and style to keep students engaged beyond the first week. The following concepts provide solid engagement frameworks (Knott, 2022):
Problem – solution: State a specific content-relevant problem, then show steps toward the solution.
Goal achievement: Show the students how the content helps them achieve their life goals.
One step forward: Demonstrate a sticking point, followed by an action to move one step away from the obstacle and toward a goal.
Going beyond concept framing, length and style matter. The optimal time frame is 3-6 minutes (Knott, 2022).Learners can successfully engage longer if the topic is genuinely interesting, personally relatable, and stylistically engaging; style engagement can include presenter charisma, stories with a key point, selective use of humor, music, or engaging graphics (Knott, 2022).
Category 3: Social Presence
Engaging continued student motivation requires building social presence through peer-to-peer connections. Online team assignments, however, typically lead to frustration and disengagement. Helping students further engage requires planned instructor-initiated effort, especially in the first two weeks. Instructor modeling heavily influences the communication students will display (King and Alperstein, 2015).
Online instructors need training on how to model the expected behaviors that successfully cultivate the unified cohort environment, especially in the novel asynchronous space. This begins with learning to establish a safe communication space, then initiating communication that drives peer-to-peer connection.
Establishing a Safe Communication Space
Many institutions have a netiquette policy. Students, however, perceive it as another set of rules, and rules are subject to interpretation. When instructors are explicit on how to enact netiquette in their course to create a mutually respectful environment, a safe communication space is established. When instructors detect variances and open a non-judgmental two-way conversation for refinement in a timely manner, mutual understanding to further the safe space evolves.
Utilizing Discussion Boards for Peer-to-Peer Connection
Discussion boards offer an optimal asynchronous opportunity for instructors to drive peer-to-peer connection. Online instructors need training in content and timing of their posts to craft this essential peer-to-peer opportunity.
Instructors can facilitate student discussion by setting prompts that facilitate dialog as opposed to one-way blog-like responses (Best and MacGregor, 2017). Instructors must plan time to not only read student initial responses but also craft responses that explicitly facilitate cross-collaboration and synergy between students to help them facilitate shared critical thinking (Best and MacGregor, 2017).
Consider this example: Instructors are required to set up a "coffee shop" style discussion board for students to introduce themselves and help each other throughout the course. Which instructor-driven example would likely facilitate peer-to-peer connection more?
Option 1: Instructors ask students to post their name, where they are from, and what they are looking forward to most in this course. Instructors respond to each student individually.
Option 2: Instructors ask students to create a specific introduction by describing themselves using week 1 content. Instructors respond to the students by noting specific cohort commonalities; instructors also include suggestions on next steps for the cohort to build their personal learning peer network.
The second option is much more likely to engage the students not only with the content but also with each other. 
Conclusion
Providing faculty professional development on actions to engage the online COI, can contribute to student connection and retention. Instructors' behavior of modeling, social listening, and social strategy help increase student engagement. When those providing faculty development model each of the above practices, faculty will be more likely to effectively utilize them.
Professional development is more valuable prior to course start, as all the supporting actions require online instructors to create beyond-subject content and engagement strategies that students see from the moment they login. While the pre-launch preparation of instructors is essential, follow-up strategy is equally important for ensuring COI strategy implementation.
References
Best, M., & MacGregor, D. (2017). Transitioning design and technology education from physical classrooms to virtual spaces: Implications for pre-service teacher education. International Journal of Technology & Design Education, 27(2), 201–213. https://doi.org/10.1007/s10798-015-9350-z
Boston, W. et al. (2017). An exploration of the relationship between indicators of the community of inquiry framework and retention in online programs. Journal of Asynchronous Learning Networks 13(3). https://www.ideals.illinois.edu/bitstream/handle/2142/18712/Boston%20JALN13%283%29.pdf?sequence%3D2
Elliot King, & Neil Alperstein. (2015). Best practices in online program development: Teaching and learning in higher education. Routledge.
Henderson, G., & Smith-Nash, S. (2007). Excellence in College Teaching and Learning: Classroom and Online Instruction. Charles C Thomas Pub Ltd: Springfield, IL.
Knott, R. (2022). Video length: How long should videos be? TechSmith. https://www.techsmith.com/blog/video-length/
Author
Dr. Meredith Butulis, DPT, Assistant Professor, State College of Florida