"At Florida SouthWestern State College, we've heard from our faculty that the second most-needed resource after money was time, so we've been successful in our pilot of release time for developing and leading professional development." -Rebecca Yost,
Community of Practice Discussion
Even when they truly desire to participate in professional development, instructors lead busy lives and often juggle multiple commitments. For this reason, providing incentives to complete training is often necessary.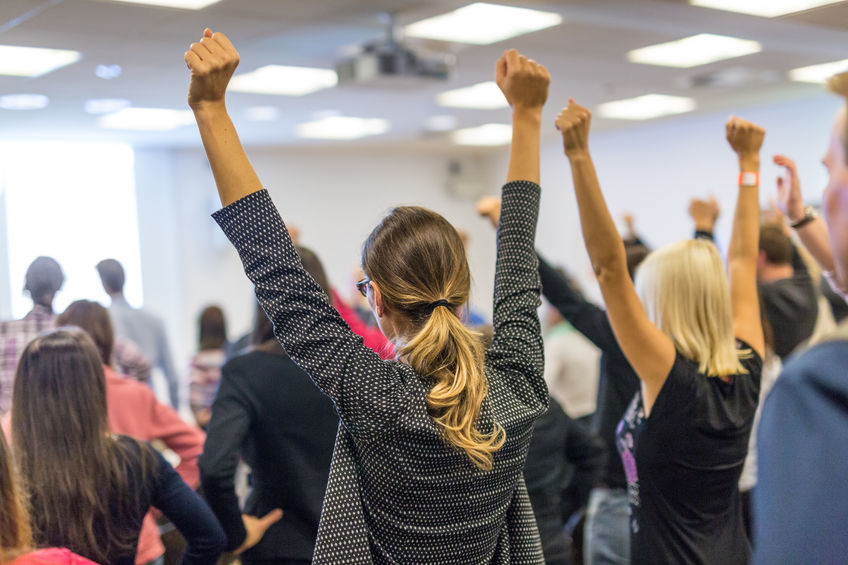 After reading this section, you will be able to:
Identify the basic characteristics of an incentive
Describe different kinds of incentives and their effects
Select appropriate incentives to meet the needs of faculty
Consider the nature of faculty development, if requiring faculty be credentialed to teach online
At its most basic, an incentive is something that motivates a person to take some kind of action; in this case, training to teach online. There are many different kinds of incentives; what may motivate faculty at one university (or department) may not motivate faculty at another. The selection of incentive must come with a thoughtful consideration of the particular faculty and the climate of your institution. If you are unsure of what incentivizes faculty at your institution, now is a good time to ask them.
Typically, when one thinks of an incentive, she thinks about receiving something for completing a task. These can come in tangible items like money and technology, or more symbolic ones such as credentialing, course release, honorary recognition, and assistance with research.
Incentive Types
The most obvious type of incentive is a monetary stipend. For instance, at UCF, most faculty receive a stipend for completing the 10-week training course IDL6543. However, this kind of incentive may not be financially possible given the number of faculty going through the development program.
As an alternative to monetary compensation, consider offering updated technology that will help them facilitate their online courses. Laptops and tablets are examples, as are software such as web conferencing or dictation tools. This type of incentive works well when everyone is on the same footing; however, others may already be satisfied with their technology and will not have a need for a new device.
Establishing awards for exemplary online teaching that come with a prize can also motivate faculty to participate in faculty development. For instance, winners of the Chuck D. Dziuban Award for Excellence in Online Teaching are awarded an iPad tablet and a stipend to attend a professional conference. Past winners have shared that the recognition tied to this award is motivating, and that this award is "on the record" when they are applying for other awards and promotion within the university. The Lucas Center for Faculty Development at the Florida Gulf Coast University offers awards for faculty to travel to professional conferences and present their classroom-based research.
Time is a notorious barrier when it comes to technology integration. For this reason, it can be incentivizing to remove something from faculty members' busy lives to add time to complete the training. The most common example is course release. If an instructor typically teaches three classes per semester and takes part in the development program in the Fall semester, she will teach only two classes instead of the three. This would have to be arranged with the department, however. Instructors who are teaching new courses during the same semester as the training will likely benefit most from a course release. As one instructor shared, "No amount of money was going to buy me extra hours in my day."
If budget is an issue, handing out multiple stipends or buying technology may not be possible. There is evidence to suggest that simply recognizing faculty for their professional development endeavors motivates faculty (deNoyelles & Seilhamer, 2015). This most commonly happens by featuring faculty members on the university website or on social media sites. Faculty can also be asked to present about their exemplary online teaching in various events on campus and beyond. deNoyelles and Seilhamer (2015) have found that this works especially well with up-and-coming faculty who are looking for respect while seeking promotion. Scott L. Phillips, director of the Center for Teaching and Learning at the University of Alabama at Birmingham, has realized great success by "gamifying" faculty development (Field, 2018). Faculty earn points by attending workshops, and have a chance at having their name on the top of the leaderboard. As one gains points, they accrue items like stickers, badges, and certificates. Again, up-and-coming faculty may be more receptive to this technique.
Offering assistance in research and grant-based endeavors can also be an incentive for faculty. This approach requires a certain level of staff research expertise and consultation time.
Finally, a strong incentive is the credentialing itself. A certificate of acknowledgement that the person is proficient in online teaching can be shared and transferable to other institutions which make it an attractive incentive. Several faculty have shared that having the certificate opens doors to opportunities on campus previously unavailable, and is a positive item to note in annual evaluations. This is an important note to share with faculty interested (or not interested) in training.
Should You Require?
It is vital to decide whether you should require training before allowing instructors teach online.
Requiring that instructors go through training before they can teach online at your institution obviously creates an incentive to participate in the training; one UCF faculty member reported, "The requirement that I couldn't teach online until I had completed it was actually the most incentive!" Requiring training ensures they are proficient in building quality online courses, and also works to meet the standard requirements of university accreditation.
Common concerns are that already-proficient instructors will not need the same type and level of training as those brand new to online teaching. To address this, consider offering varying levels of faculty development. For instance, you could have training for those who are simply inheriting an online course from another (Example: ADL5000 ). They can take the official online training before they create their own. Or, if they are coming in from another institution and already are proficient in teaching online, they can bypass it altogether by proving they are proficient. Instructional designers from the Center for Distributed Learning at UCF have developed a process called the Online Faculty Readiness Assessment ( OFRA ) that allows instructors to bypass or complete some modules, but not be required to take an entire training course.
Conclusion
Concerning the incentive selection process, consider the following:
The types of incentives that motivate your faculty in general
Which incentives may be particularly attractive to particular faculty
Offering varying levels of faculty development, depending on faculty competency and expertise
What incentives can be provided by the university, department, etc.
References
deNoyelles, A., & Seilhamer, R. (2015). Facilitating professional development of mobile and eTextbook technologies: A special interest group approach. Journal of Applied Research in Higher Education, 7 (1), 55-67.
Field, K. (2018). How to draw faculty to workshops? Make it like a game. The Chronicle of Higher Education, 65(8).